Backstage...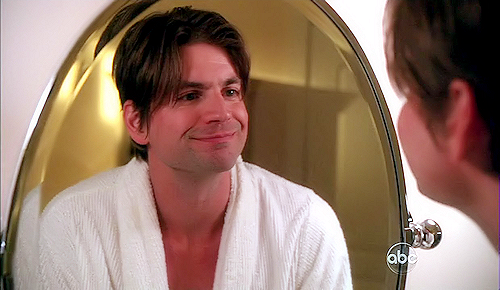 Chapter 46


May 1958.


"Are you nervous?" R.J. asked for the tenth time.

"I wasn't until you got here." Brian was seated in front of the mirror in the dressing room, applying his make-up. Actually, he was seated in Brent Pearson's chair, in front of Brent Pearson's mirror, in Brent Pearson's dressing room. "Stop breathing down my neck, will you?"

"Sorry." R.J. was always nervous before an opening, especially the opening of a play he was producing. But this wasn't an opening. And he wasn't producing this play.

No, it was much more serious than that.

"I spoke to Donnie on the phone this afternoon," said R.J. "He and Charles got in last night. They'd like to have dinner with us after the show. That's all right with you, isn't it, Brian?"

"You've already asked me that ten times, too!" Brian huffed. "Yes, it's fine! Now shut the fuck up! I'm trying to concentrate."

This was the first time Brian would be going on in the lead in place of Brent and it was already hard enough to get into the correct frame of mind without R.J. driving him crazy with all his jittery chatter.

Brent Pearson was 'indisposed.' That's what the producers of 'Happy Endings,' Tom Pender and Howard Garson, called it. That's what they told the press and what the management of the theater was telling the audience. The sign at the box office read: 'Brent Pearson is indisposed tonight. The part of Reynolds Roslin will be played by Brian Kinney.'

Some people, disappointed that the star wouldn't be appearing, demanded their money back. But there was still a full house. At least that's what R.J. said. But it doesn't matter, thought Brian. Tonight he wasn't performing for the paying audience, he was performing for two men -- the Hollywood producing team of Charles de la Tour and Donnie Schwartz.

Brian knew Brent's lines. He knew Brent's blocking. The rest of the cast was ready. He was ready. Everything would be fine -- if he didn't murder R.J. before he got on the goddamn stage!

"By the way, where have you stashed Brent this weekend?" Brian asked casually. He couldn't imagine being convinced to blow off not one, but three performances -- Brian was going to play the part Friday night, the Saturday matinee, and then Saturday evening. He knew the two Hollywood producers were coming tonight and tomorrow night, but they might well sneak into the matinee as well, so he had to be at the top of his game for all three.

"He's out on Fire Island," said R.J. "At my cottage there. He's got a well-stocked bar, a couple of friendly young men to keep him company, and he's where no one will see him, so he can let loose all he wants. And since the production is moving to New York next week, his missing a few days won't matter all that much. We'll start rehearsing in the Martin Beck on Tuesday and begin previews a week later. Then the official opening on May 22."

"Yeah, and I'll be back to playing Brent's kid brother." Brian ran a comb through his thick hair and gazed at himself in the mirror. He looked good. Better than good -- he looked fucking amazing. He was going to go out there tonight and show everyone what acting was all about. What Brian Kinney was all about.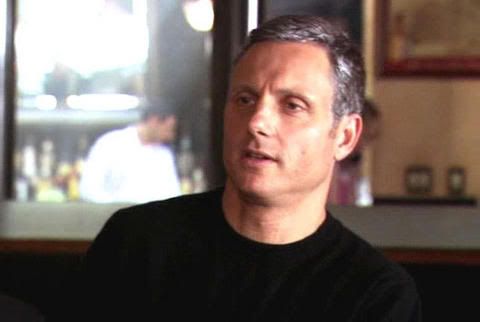 "Not for long, Brian," said R.J. "This is only the first step. Your Broadway debut. The next time you do a play on Broadway, you'll be the star."

"Do tell?" Brian glanced up at R.J. through the mirror. "Who are the flowers from?" The dressing room was crowded with large floral arrangements. "When I walked in here tonight I thought I'd won the Kentucky Derby."

"These are from Brent." R.J. pointed to a large bouquet of spring flowers. "And these are from Tom Pender and Howie Garson. This one is from some female. 'Break a leg, Brian! I love you! Love, Harriet.' Who the hell is Harriet?"

Brian shrugged. "No fucking clue. She's probably one of those women who hang around the stage door every night, waiting to get autographs."

"Fans," said R.J. dismissively. "They're all right, I suppose, as long as they buy tickets and don't get in the way."

"I thought the whole point of acting was the audience?" Brian peered at himself again and then touched up the pancake on his chin. "Or is it only about Charles and Donnie, the Wonder Twins?"

"Don't call them that," R.J. warned. "At least not to their faces. By the way, did you get your blood test? I'll go with you on Monday to get the license. What time is good for Lindsay?"

Brian put down the make-up sponge and dusted his face with a little powder. "See, it's like this, R.J..."

"Like what?" R.J. looked at Brian sharply.






Brian stared at himself in the mirror. Almost perfect. Almost. "I was in the doctor's office, waiting to get the blood test and..." He shrugged. "I got up and walked out."

"You what?" R.J. snapped.

"I said I walked out." Brian stood up and took off his robe, revealing his naked body. He'd been spending extra time at the gym since they'd been in Philadelphia. Working out, but also blowing off tension. And he had a lot to be tense about lately. "I called Lindsay and told her I couldn't go through with it. That I'd support my kid and do whatever I had to do, but... but not that!"

"Why the fuck not?" R.J. demanded. "Everything was arranged! I even fixed it with the judge to waive the three-day waiting period so you and Lindsay could tie the knot before you left to go back to New York!"

"Then un-arrange it," said Brian, reaching for his jockey shorts.

"What's gotten into you, Brian?" asked R.J. He couldn't help but move closer to Brian. The heat of his body drew him like a fragile moth to a hot, blue flame.

"A little sense," said Brian, pulling on the trousers he wore in the first act. "Finally."

"Brian, be reasonable! You don't have to live with the woman." R.J. ran his fingers through his greying hair in frustration. "It's all for show. She understands that. Even Charles and Donnie understand that. But they don't care as long as you uphold the correct image."

"Correct image?" Brian raised an eyebrow. "The image of the happy, heterosexual husband? A picture-perfect family to trot out for the fan magazines? That's all that matters? Well, it's bullshit! Maybe I can't live the way I'd like to and still be an actor, but I won't shoot myself in the head in the name of 'the correct image'. And I won't drag a woman and an innocent baby into it with me."

"She's willing, Brian," R.J. retorted. "Lindsay knows the score. You can live your own lives. Plenty of stars do it -- and they get away with it because they're playing the game. The press in Hollywood all know the truth, but they'll play along as long as you play along, too. Tit for tat!"

"Tit for tat, huh?" Brian watched himself in the mirror as be carefully tied his bowtie. "No more tits for this boy, R.J.! You say that Lindsay knows the score? Well, she's in love with me. And if she's my wife, she'll want to BE my wife! I know her and I know what she's like. Listen, I care about Lindsay, but there's no fucking way that I can live with her -- or any female."

R.J. narrowed his eyes at Brian. "This is about that kid, isn't it? I thought you were finished with him?"

"Who told you that?" said Brian, calmly.

"No one!" said R.J. "He hasn't been around here, so... I just assumed."

Brian put the finishing touches on his bowtie, then reached for his tuxedo jacket, slipping it on. "I haven't spoken to Justin and I don't know when I will again. But this isn't about him. It's about me and the way I need to live my life. If you and Charles and Donnie and Hedda Hopper and the whole fucking Hollywood establishment don't like it -- then screw you all!" He brushed by R.J. "Excuse me, but I need to get ready for my entrance. I'm starring in this play tonight, in case you forgot. It might be my only chance to be a star before my entire career goes down in flames."

"Brian?" said R.J., hesitantly.

"What?" he paused at the door of the dressing room, pulling at his cuffs. The cufflinks he'd borrowed from Brent were a nice touch. Diamonds picked up the stage lights.

R.J. walked over and kissed him on the cheek, then on the mouth, lingeringly. "Break a leg, Baby. Your career won't go down in flames, no matter what. I guarantee it."

"Thanks," said Brian. And he strode towards the wings of the stage to wait for the curtain to rise.