The ceremony.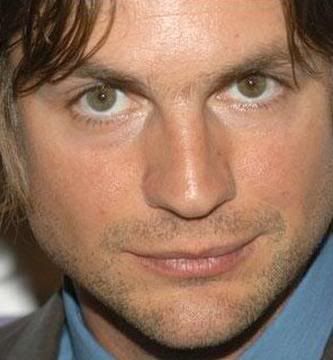 By Gaedhal


Boston, November 2005


At the last minute, Brian decided not to wear his midnight blue Armani tux to the wedding.

"But I thought that's the only reason you agreed to come!" said Justin as Brian made the final adjustments on Justin's black bowtie. They were standing in their room in the Wellington-Bradford Guesthouse in front of a full-length mirror placed there for their convenience by Nathaniel Wellington-Bradford. Or was it Preston? Brian couldn't tell the two guys apart. That's what happened to couples who lived together too fucking long -- they began to look alike! And Nathaniel and Preston looked enough alike to be brothers.

"Everyone else, except the wedding party, will be wearing suits," Brian replied. "The only thing worse than being under-dressed, is being over-dressed. I don't want to look like an arrogant dick by sashaying into the church and upstaging the bride and groom." Brian smoothed Justin's tie and tweaked it into place. "Even though it would be quite easy."

"It's a curse to be so beautiful and stylish, isn't it?" Justin smirked.

"It is. But I've survived somehow." Brian slipped on the jacket of the dark gray Perry Ellis suit he'd brought as an alternative and scrutinized himself in the mirror. "Perfect. As usual."

"As usual!" Justin grinned. "I'd fuck you."

"You better." Brian looked up at the cuckoo clock on the mantelpiece. It was almost 1:30 and wedding was scheduled for to begin at 2:00. "We better get cracking. You have a job to do, Best Man!"

"I know!" said Justin. "Can you believe it?"

"Do you have the rings?" Brian asked before they went out the door.

"Right here." Justin opened his tux jacket and touched the inner pocket.

"I think we're all set."

The two men walked down to the lot behind the house where Justin's Jeep was parked. The November sky had been threatening rain all day, but had so far held off.

"I'm starting to get nervous," said Justin as he climbed into the driver's seat and turned over the engine.

"You'll do fine," said Brian, getting in the other side and slamming the door. "After all, it isn't you getting married!"

"I know," said Justin, trying to keep any regret out of his voice.

But Brian didn't reply. He only looked out the window as they drove to the church in Southie.

***

Because it was somewhat of a hurry-up affair, Denny and Carole's wedding was held on a Wednesday afternoon instead of the more-desired Saturday. And rather than the hoard of attendants that had been originally planned, there were only Carole's sister, Meg, as Matron of Honor, her little niece, Melissa, as Flower Girl, Justin as the Best Man, and two of Denny's brothers, the 16 year old twins, Benjie and Mickey, as Ushers. But the altar was still decorated with baskets of fresh flowers, the church was full of relatives, and Carole looked beautiful and glowing, if just a little bit pinched, in her trailing white lace dress.

Out of habit, Brian sat near the back. That's where Jack, his Old Man, had always sat on the rare occasions that he came to Mass. He always said that it was so he could make a quick getaway if the need arose. That was in sharp contrast with Joanie, who sat as close to the front as she could get and who was always the first to jump up and bolt for the rail when the time came for Communion.

Brian was always surprised at how easily all the gestures and responses came back to him when he was in church. He'd taken Joan to Mass a few times after Jack died, but then begged off when he saw who his mother's new pastor was -- an old trick from the Apollo Baths. That had been a fucking nightmare! It was bad enough to run into a former fuck at the diner or on the street, but to see one in church -- shit!

The last wedding he'd been to had been Michael and Ben's up in Toronto. At that one he'd actually played the role Justin was now playing for Denny -- Best Man. Brian never thought he'd stoop to gracing another wedding with his presence -- he'd been forced to attend his sister Claire's disastrous nuptials and managed to avoid Lindsay and Mel's by winning tickets to the White Party in South Beach -- but he'd made the exception for Mikey and the Professor. But what the hell? If a couple of dickless fags wanted to act like breeders that was their own business. And if it made Mikey happy...

And Michael did seem happy. That was the peculiar thing. Happy with his house on Stepford Terrace. Happy with his partner and his adopted son and his boring, bourgeois, faux-straight lifestyle. That, after all Brian had tried to teach him about being a good, strong, independent queer! What a fucking disappointment!

And then there was Justin.

It was difficult to miss Justin's growing excitement as all the wedding hype reached a fever pitch. The meeting with the insane woman who was the wedding planner. The rehearsal with the old priest. The rehearsal dinner. The surprise bachelor party that Pat and his partner Derrick threw for Denny at the Quiet Man Pub afterwards. And now the main event. The fucking wedding.
Everything. The whole fucking catastrophe!

And yesterday morning Justin had been looking at all the photos of the Wellington-Bradfords at their own wedding -- pictures which were prominently placed all over the fucking guesthouse. Justin asking one of them (Nathaniel? Preston? Who the fuck could tell them apart?) about the details -- which the guy was only too happy to provide. Drinking it all in.

It had been hard to avoid the look on Justin's face while they were getting dressed. Justin's smiling at his reflection in the mirror. Perhaps picturing himself in Denny's place.

And Brian...

But Brian wasn't Carole. He'd look ridiculous in white lace. And he wasn't a fucking straight person. He wasn't dickless -- at least not yet.

And he wasn't planning to be dickless any time in the future.

Which meant that one day he and Justin might go head-to-head over this stupid issue.

Marriage. A fucking wedding.

Christ!

He'd already lost one ball, he wasn't about to sacrifice the other.

Not even for Justin.

No matter how much he loved...

No.

Stop!

That was the first fucking step. That was how you got yourself roped in.

Because you loved someone.

No.

Yes.

But he did love Justin. He couldn't deny it. Maybe he didn't even want to deny it.

But marriage... that was where he drew the line. That was something he couldn't do. Wouldn't do!

Fuck.

And if that's what Justin wanted. If that's what Justin had to have in order to be happy...

Well, they'd cross that bridge when they came to it. And if Justin walked over it, he'd have to leave Brian behind.

Because Brian couldn't cross that fucking river.

Brian's favorite part of any wedding ceremony was "If anyone knows a reason why these two people should not be joined together, let him speak now or forever hold his peace." Instinctively, Brian would look around, hoping that someone would barrel down the aisle and disrupt the proceedings. But, of course, no one ever did. No one ever stopped the wedding. And Catholics didn't do that, anyway. Maybe they were afraid there'd be a stampede to get the words out. Brian almost laughed out loud at that, but he caught himself before he caused a scandal.

Of course, Justin played his part perfectly, producing the two rings from his pocket at the right moment and placing them in Denny's palm. Then he stepped back and watched as Denny and Carole exchanged them. His face was radiant, that fucking 'Sunshine' smile lighting up the dark and stuffy old church.

Brian could hear a woman weeping up front. Probably one of the mothers. Or both of the mothers. Fucking women. Fucking crying. Fucking tears of happiness. They must have cried like that at Jack and Joanie's wedding. If only they had known how apt their tears would be.

Then it was all over. The couple kissed and everyone stood and applauded. They walked back up the aisle, smiling, their entire lives ahead of them, as someone up in choir loft played the recessional. As Justin followed, his arm looped through that of Carole's sister, the Matron of Honor, he looked over at Brian and winked.

Brian shook his head. He felt a chill go through him. The old church was too damp, too full of the memories of weddings past. He could hardly wait to get out and breathe some fresh air.

But outside it had just begun to rain.